Mykonos Yacht Charters
Explore Mykonos and it's surroundings the elegant way, aboard one of our exclusive yachts!
Rent a Yacht in Mykonos.
Private yachting trips for couples or larger groups to the beaches around Mykonos and to the adjacent islands.
So, you arrived in Mykonos... Greece's famous party island with the amazing sandy beaches and the turquoise sea waters!
Here you have numerous activities at your disposal... Swimming, dining or clubbing are just a few of your options...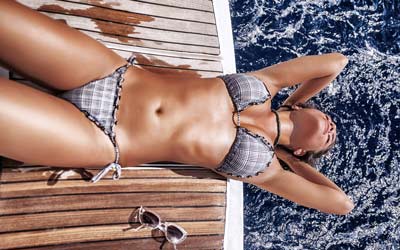 Care to add some more activities that will spice up your stay and create some loving memories of your visit? Something out of the ordinary?
How about chartering a yacht for a day -or more?
Now, that's different...
That's a way to escape from the everyday lifestyle and jump into an exclusive world of elegance, romance, colors, and mystery...
That's what we call a seascape!
We, at Afroudakis Yachting, are always one step ahead and have set a small fleet of Yachts ready to sail you to the magic of Mykonos and the surrounding Cyclades islands...
All you have to do is choose your Yacht, put on your best mood and sail away!
And remember: we have the right yacht for rent for each budget!
WHEN?
Daily trips usually start at 10:00 in the morning and are scheduled for return at 20:00 (unless otherwise agreed)
FROM?
Our Yachts are usually located in the new port of Mykonos. However, our Agents will inform you about the embarkation point.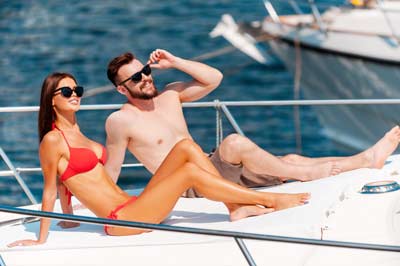 TO?
There are many places one can visit such as:
The famous island of Delos birthplace of god Apollo and the well preserved ancient ruins.
Rinia, an uninhabited island with secluded beaches and bays ideal for a day of privacy!
Various beaches around Mykonos which are far or unapproachable by land.
Other possible destinations may include: Syros, Tinos, Paros etc.
The itinerary is totally up to you and -of course- the weather.
For more information, please consult our Agents.
HOW MUCH?
We have a large variety of Yachts in Mykonos and at a large span of price so that we can practically say that we have a Yacht for every budget!
Different types of Yachts are available to meet your demands to the fullest. You can enjoy the speed and the luxury facilities of a Motor Yacht, you can live a sailor's unconventional adventure on a Sailing Yacht, or combine both aboard one of our exclusive Motor Sailers. We also have a variety of Catamarans that provide ample space, are suitable for larger groups and fit perfectly for lower budgets.
Got any more questions?
Our Agents are eager to answer them all and to pinpoint the ideal yacht for you and your company!
Don't waste any time!
Contact us today and benefit from the unique daily offers that we have in store for you!